The most common
questions we get asked.
Frequently Asked Questions
Ned's Bed has been specially designed for the comfort and safety of your horses and dogs (as well as their owners!).  However over the years we have hosted a wide range of other travelling pets including snakes, cats, birds, stick insects, hermit crabs, guinea pigs and rabbits. We love all animals, but if you have special needs, please get in touch with us.
Are four-legged friends allowed in the unit?
Yes, but just remind them to bring a bed! We also have an undercover porch with an enclosed yard if they want to lounge around outside.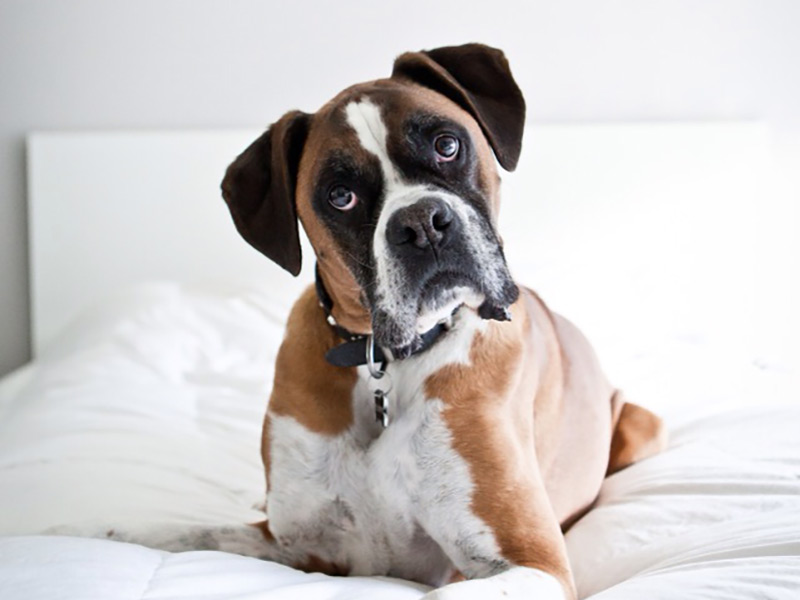 Do we look after your animals if you go out?
Cats, dogs and other animals are not to be left unattended in the units or on our grounds. We are not an operating kennel service and therefore we are unable to mind animals.  We provide accommodation for guests and their pets.
What's the human accommodation like?
With a 3 star AAA rating (and TEQUOL tourism quality rating), we pride ourselves on providing clean and comfortable accommodation in a quiet and relaxing atmosphere. Units sleep up to four people and the stables are nearby.
What about late arrivals?
We understand what it's like travelling, so if you're running late or need to arrive late, just let us know.
Do you take credit cards?
Unfortunately, no. We know we're a bit behind the times, but we do use direct debit or cash. Please get in touch with us for details.
Do you have any other questions?
Located in Clybucca, a small town near the popular coastal tourist destinations of South West Rocks, Gladstone, Scott's Head and Stuarts Point amongst others.  Ned's Bed provides guests with a peaceful country style stay.
Neds Bed is a perfect retreat in beautiful Australian country without venturing too far out of your way.